---
Home
List your patent
My account
Help
Support us
---
Computer Mouse With an Adjustable Hand & Wrist Gel Pad Support
[Category : - Computers and computer accessories ]
[Viewed 978 times]
"Mr. Medi Mouse"rnLetter from the InventorrnMy name is Perry Marc Perlman, a resident here in sunny Florida. Approximately 10 years ago I had been experiencing tingling in my left hand and wrist, soon after the tingling would be followed by a painful throbbing sensation in my left hand and wrist areas, of my arm. When I realized that these pains are growing, rather than subsiding, I decided to visit my brother Neil who is a Orthopedic Surgeon. My brother Neil, after examining me, told me that I was experiencing the affects caused by a medical condition called Carpal Tunnel Syndrome, also known as CTS. I told Neil that almost every morning in recent weeks, I would find myself shaking my left hand and wrist, vigorously, just to try and get rid of the tingling and throbbing pains in my hand and wrist. After my meeting with my brother that morning, it was not to long before I had no other choice at the time, but to "go under the knife", as the saying goes. rnrn I soon found out that Carpal Tunnel surgery was only considered a minimal invasive surgery. Never the less, the surgeon would be cutting my palm area of my hand and wrist, and exposing the tendons going to my fingers, as well as the median nerve. You see, with the median nerve being squeezed and stressed, already shares this tight space with the finger tendons. Eventually, by aggravating the median nerve to beyond it's limit, results in the computer mouse user experiencing the painful affects of CTS. As I did my investigation of this subject matter of Carpal Tunnel Syndrome, I discovered that CTS affects millions of Americans each year, yet experts aren't entirely sure what causes it. Some doctors and scientists believe that a combination of lifestyle and genetic factors are likely to blame. However, the risk factors are so diverse that nearly everybody has one or more of these risk factors at some point in their lives. Carpal tunnel syndrome can cause numbness, stiffness, and pain in the fingers and hand. The symptoms tend to be worse at night and may disturb your sleep, but you may notice it most when you wake up in the morning. Hanging your hand out of bed or shaking it around will often relieve the pain and tingling. In most cases this condition is associated with the work place, when using a computer and mouse for several hours each day. When using your computer mouse for entertainment, such as computer gamer's do, after playing with their computer mouse for several hours a day. I joined the millions of people here in the U.S. who had Carpal Tunnel Syndrome Surgery. It was going to be almost 1 month before I would be able to fully return to my normal job. In the past years my job in the construction industry required of me to have the full use of both my good working arms, including my hands and wrists. Eventually, the surgery did resolve my issues at that time. Since CTS can once again return and be a serious problem to contend with, I have been using Mr. Medi Mouse, my newly created computer mouse, especially designed for CTS sufferers.rn0for the past three years now my newly For the past few years now I have little to no problem using my left hand and wrist, and I give most of the credit to a prototype I created and officially, and of late,a new invention I have U.S. Patented, called "Mr. Medi Mouse". After my CTS surgery, I started experimenting with a variety of hand made computer mouse proto types, before I finally developed, "Mr. Medi Mouse", and found my most recent model a perfect health aid in the prevention to the on-set of Carpal Tunnel Syndrome. Since that experimental period , with the professional help of my two physician brothers, Dr. Neil and rnDr. Dean, we finally designed and created what we believe is the perfect tool, the perfect computer mouse, that will provide the cure, if not the well needed relief for the millions of CTS sufferers and computer game players dealing with similar painful issues, here in the U.S., alone. Two and a half years ago. we filed for a U,S, Utility Patent as well as a U,S. Registered Trademark for our doctor mouse logo. We recently achieved that goal and received an approved USPTO Registered Utility Patent for Mr. Medi Mouse, along with the protection for our logo, Doctor Mouse.
The U,S, Patent number is 9,927,890. According to the CDC, Centers for Disease Control and Prevention, CTS affects millions of people in this country, on a yearly basis. In fact, in the past few years more than 400, 000 of CTS surgeries, performed this past year, in the USA, alone. Also, my research discovered the that there are many more millions of people in this country, that are still suffering from either the precursor to CTS or full blown Carpal Tunnel Syndrome. Most of these millions of people now experiencing severe hand, wrist and arm pains are lost and are trying to avoid CTS surgery. rnrnWell, we definitely have the answer and hopefully the solution for your problem, Think, "Mr. Medi Mouse". For the past few years I have been using my custom designed first version of "Mr.Medi Mouse", which is comprised up of a custom designed telescoping wrist and hand support, accompanied with a specialized gel pad, for the computer mouse users comfort. Combining the hand and wrist support with a custom manufactured computer mouse designed and made to sister up with its mate, being the hand, wrist support, and gel pad. Just think, the winners will not only be the people now suffering from CTS, but the biggest financial winners will be the Health Insurance Industry, who will be realizing almost immediately, the millions and millions of dollars they would be saving for their stock holders each year by avoiding CTS surgery and costly therapy sessions. It is simply a "No Brainer" Right??? rnrnAgain, food for thought? Would you agree that by all of the Health Insurance Companies paying for a product like, "Mr. Medi Mouse" that will sale for under $99, will save these huge companies and their clients millions if not billions of dollars each year, mostly due to our newly specialty computer mouse, "Mr. Medi Mouse"?
Please contact us at your earliest, so that I may have the opportunity in answering any of your questions and possibly have you representing our brand new product, rn"Mr. Medi Mouse"?Thank you very much for taking time to read through my introduction letter. If you have not already viewed the attached few minute video, please be kind enough in now viewing this informative media, and see for yourself, why we believe, that "Mr.Medi Mouse" is the answer to all CTS sufferer's pains?rnrn"I would like to take this opportunity and thank you for showing your interest in "Mr. Medi Mouse" and I hope we have the pleasure in serving you in the near future?" Respectfully, Perry Marc Perlman, creator of "Mr. Medi Mouse"rne mail: [Use the button below to contact me] or [Use the button below to contact me] or call me at (561) 628-0885. U.S. Centers for Disease Control and Prevention (CDC) Carpal Tunnel Syndrome (CTS) affected over 5 million U.S. workers in 2010. 18% of workers who develop CTS report leaving their job within 18 months. Journal of Occupational Rehabilitation (Volume 10, Issue 1, In pregnant women, hormonal fluctuation and fluid retention is one reason that CTS may develop. University of Maryland Medical Center, CTS surgery occurs between 400,000 and 500,000 cases annually in the US with an economic cost of over $2 Billion.Pub Med Post-CTS surgery,
10-30% of patients have wrist strength complications. University of Maryland Medical Center, 10-15% of CTS surgery patients change jobs after the operation. University of Maryland Medical Center, Carpal Tunnel Syndrome is the most common nerve compression disorder of the upper extremity. This process affects 1 percent of the general population and 5 percent of the working population who must undergo repetitive use of their hands and wrists in daily living. 1 Surgical treatment for carpal tunnel syndrome is the most frequent surgery of the hand and wrist, with 463,637 carpal tunnel releases annually in the United States, 2 accounting for $1 billion in direct costs.Plastic and Reconstructive Surgery: Volume 105(5) April 2000 Carpal tunnel syndrome results in the highest number of days lost among all work related injuries. Almost half of the carpal tunnel cases result in 31 days or more of work loss.National Center for Health Statistics, Other industries, however, have higher total numbers of CTS-related events that cause lost-work days. The following is a list of occupations published by the Bureau of Labor Statistics in 2002 that rates workers with highest to lowest numbers of such events: SOURCE: Bureau of Labor Statistics, U.S. Department of Labor, April 2002 • Assemblers • Cashiers • Secretaries • General office clerks • Laborers, non-construction • Bookkeeping, accounting, and auditing clerks • Welders and cutters • Data-entry employees • Textile sewing machine operators • Order clerks • Supervisors and proprietors, sales occupations • Machine operators (unspecified) • Truck drivers • Investigators and adjusters, (not insurance) • Insurance adjusters, examiners, and investigators • Electrical and electronic equipment assemblers • Packaging and filling machine operators • Janitors and cleaners • Bank tellers • Production inspectors, checkers, and examiners, Bureau of Labor Statistics, U.S. Department of Labor, April 2002rn(Carpal tunnel patients)…30% reported poor to fair strength and long-term scar discomfort, and 57% noted a return of some pre-operative symptoms, most commonly pain, beginning an average of 2 years after surgery.The Journal of Hand Surgery: Journal of the British Society for Surgery of the Hand. (Volume 20, Issue 4)rnIf you type 40 words a minute : you press 12,000 keys per hour or 96,000 keys per 8-hour day.Approximately 8 ounces of force is necessary to depress one key. • Almost 16 tons of force will be exercised by your fingers.rnNote for computer users and typists: Repetitive typing and key entry is highly associated with missing work due to CTS. The risk for CTS in this group, however, is still much lower than with occupations involving heavy labor. One small 2001 study reported that nerve conduction tests on frequent computer users showed the same rate of CTS (3.5%) as in the general population. However, 10% of the computer users complained of CTS symptoms and 30% reported tingling and burning in the hand. The typing speed may affect risk. For example, the fingers of typists whose speed is 60 words per minute exert up to 25 tons of pressure each day . And in one, study typists with CTS struck the keys with greater force than those without the disorder did. National Center for Health Statistics, according to the compiled information from the Bureau of Labor and Statistics and the National Institute for Occupational Safety and Health (NIOSH), Carpal Tunnel surgery is the second most common type of surgery, with the several hundreds of thousands of surgery procedures performed annually.Orthopedic Center of Arlington The U.S. Department of Labor has concluded that Carpal Tunnel Syndrome is the "chief occupational hazard of the 90's"-disabling workers in epidemic proportions.Orthopedic Center of Arlington According to NIOSHA, Only 23% of all Carpal Tunnel Syndrome patients were able to return to their previous professions following surgery.Orthopedic Center of Arlington, women are twice as likely to develop Carpal Tunnel Syndrome as opposed to their male counterparts.Orthopedic Center of Arlington Ergonomic disorders are the fastest growing category of work-related illness. According to the most recent statistics from the U.S. Bureau of Labor Statistics , they account for 56 percent of illnesses reported to the Occupational Safety and Health Administration.Orthopedic Center of Arlington, United States, employers spend more than $7.4 billion in workers compensation costs, and untold billions on medical treatment, litigation costs, hidden costs and lost productivity. U.S. Bureau of Labor and Statistics.Orthopedic Center of Arlington, more than eight million people are affected by carpal tunnel syndrome each year. Surgery for carpal tunnel syndrome is the second most common type of musculoskeletal surgery, (back surgery is #1) There seems to be a statistically higher incidence of recurrence of carpal tunnel syndrome after endoscopic release compared with the traditional open release in our cases. Although the pathogenesis of this increased rate of recurrence is not clear, this should be considered when planning surgical release of the volar carpal ligament for carpal tunnel syndrome. (Plast. Reconstr. Surg. 105: 1662, 2000.)Orthopedic Center of Arlington, many patients are undergoing multiple surgeries, which can cause complications ranging from excessive scar tissue overgrowth (re- compressing the nerve tunnel) to surgical injuries that leave the fingers totally devoid of sensation. United Press, August 8, 1996.Orthopedic Center of Arlington, If you type 40 words a minute : you press 12,000 keys per hour or 96,000 keys per 8-hour day.Orthopedic Center of Arlington, Approximately 8 ounces of force is necessary to depress one key. Almost 16 tons of force will be exercised by your fingers.Orthopedic Center of Arlington, Need More Help? Purchase "Mr. Medi Mouse", As Soon As It Becomes Available!
---

Patent publications:

US 9927890
Asking price:

Make an offer


Rate this patent

Great invention
Liked:
1 times
Viewed:
978 times
---
---
---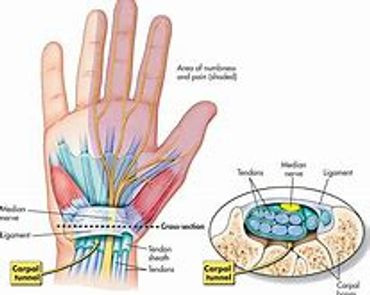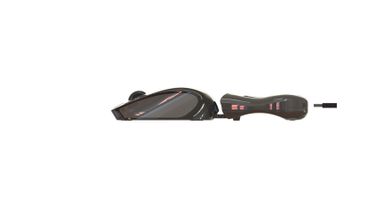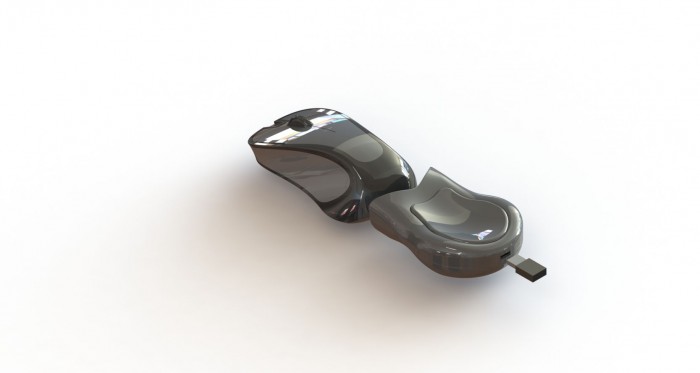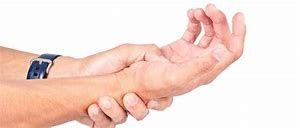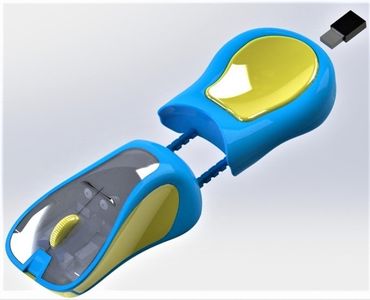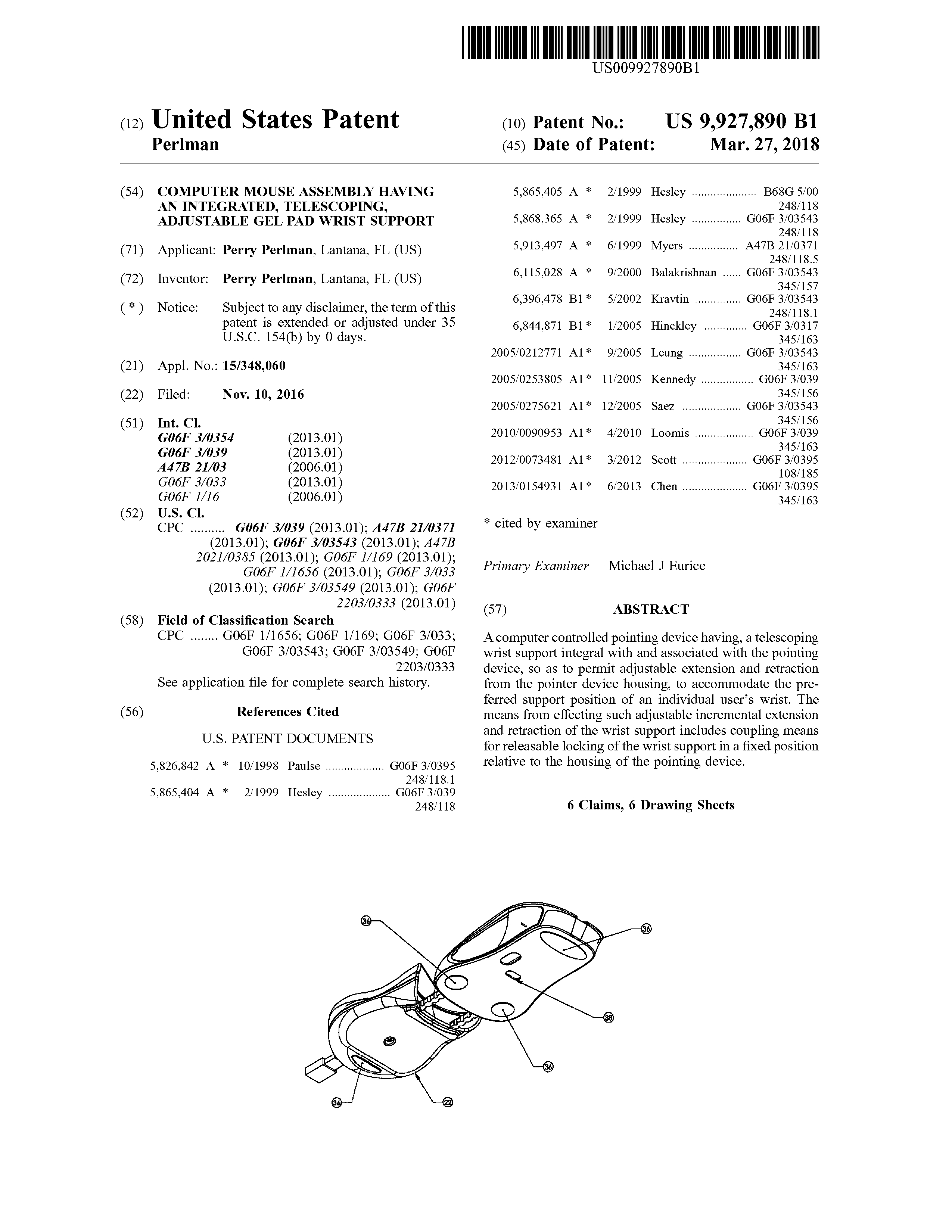 [ Home | List a patent | Manage your account | F.A.Q.|Terms of use | Contact us]
Copyright PatentAuction.com 2004-2017
Page created at 2022-12-06 2:40:25, Patent Auction Time.